Never Ever Give Up. These are the words that Michael Orbany lived by, and the words of strength and perseverance that he taught his friends. Michael, who lived in Rocky River, Ohio, first began his battle against medulloblastoma, a rare form of brain cancer, in October 2010. Known by his closest companions as "Big Mike," Michael had the brain tumor removed when he was only 6 years old.
In the summer of 2012, the cancer returned, this time spreading from his brain to his spine. It was during this time that Big Mike's endearing and positive attitude was noticed by the community. As Michael's cancer spread, so did his message of NEGU, which stands for "Never Ever Give Up." Through the unwavering support of friends, family, and even strangers in the community, Michael did everything he could to bring positivity and hope to others.
One of Michael's favorite activities was to sit down, cozy up, and get lost inside the tales of a good book. Throughout his treatments, he found an escape in the adventures and jokes of his favorite books. These tales helped shape his outlook and view of the world around him and helped him put into perspective his own condition. While cancer was a part of Michael's life, it didn't define him. Instead, Michael looked forward to each day with a sense of optimism, hope, and love. On May 1, 2014, at only 9 years of age, cancer took Big Mike's life. But it didn't take away his big spirit, which lives on in his mother, Georgianne, father, Steve, and brother, Matthew, and the hundreds of friends and family whom Michael impacted.
Searching for a way to have Michael's legacy live on in the community, one of Michael's friends, Joseph Grespin, of St. Edward High School in Lakewood, reached out to the Ronald McDonald House of Cleveland during the fall of 2016 to see if there was a way the House could incorporate Big Mike's love of books into their service offering. A playroom bookshelf with no books was a perfect spot to hold some of Michael's favorite stories for children at the Ronald McDonald House to read.
With Joseph's idea and the help Jonathan Petrus, a friend of the Orbany's, plans were set in motion not only to donate the books to the Ronald McDonald House but to hold a special ceremony to rededicate the book nook in Big Mike's honor. On Saturday, March 11, 2017, more than 30 of Michael's friends and family gathered at the Ronald McDonald House to share memories of Michael and read some of his favorite stories. Michael's parents, Georgianne and Steve, even brought their own favorite stories they shared with their son and read passages to guests.
The Ronald McDonald House is honored to house some of Big Mike's favorite books in his memory. These stories will continue to be shared and enjoyed by the many families and children who come through our House.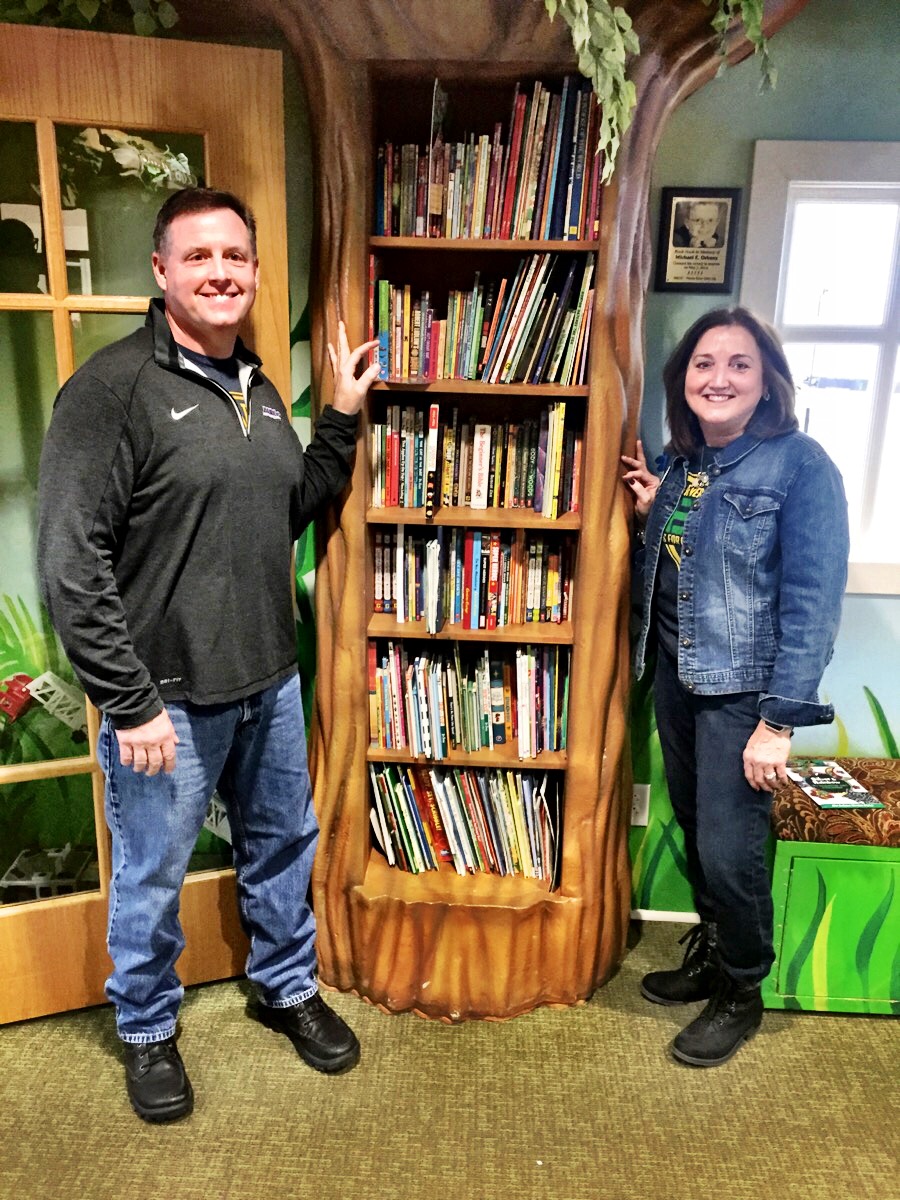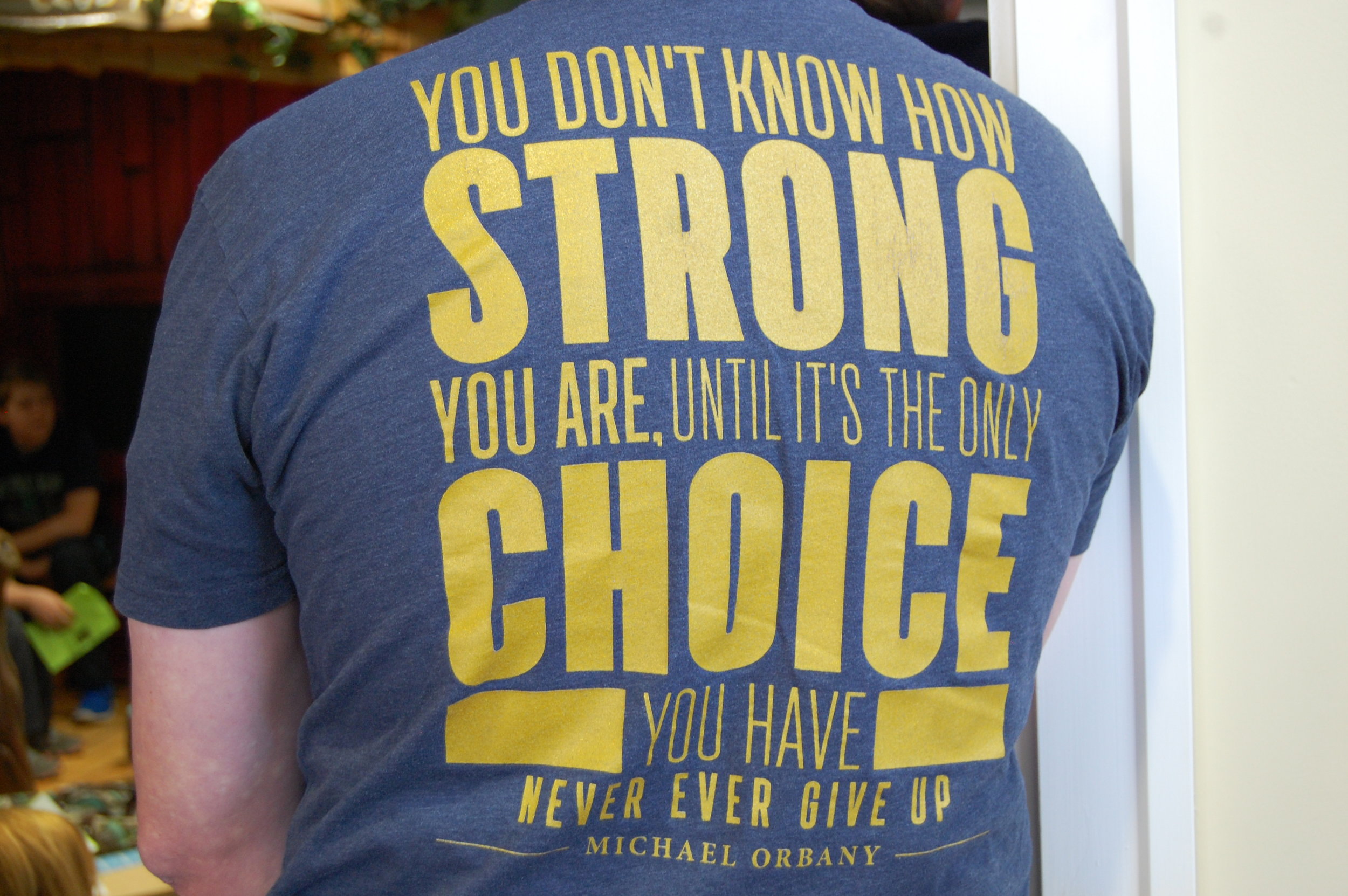 Help us support the families who read Big Mike's stories at the Ronald McDonald House.